Traveling Tips for Your First Visit to the Atlanta Airport
Whether you are stepping into Atlanta Airport for the first time or are a regular traveler, the sheer size and pace of the airport is sure to amaze you. Rated the World's Busiest Airport by the Airport Council International, the Atlanta Airport is always on the move. With nearly 200 gates, seven concourses and 5.8-million square-feet of space, getting comfortable with the Atlanta Airport is essential for travel to many American vacation destinations.
Atlanta Airport Travel Tip #1: Use the Plane Train
The Plane Train is the automated people mover that runs throughout Atlanta Airport. This is by far the easiest way to get around the Atlanta Airport. Services are provided at no charge at stations located in each of the airport's seven concourses. Board the Plane Train quickly and find a seat or hold on to the stabilizing handles before the Plane Train begins moving between concourses. With the sheer size of the Atlanta Airport, the Plane Train is a necessity for catching connecting flights and navigating the Atlanta Airport. Most International arrivals will find themselves in Concourse E after clearing customs. The Plane Train offers stops at the Baggage Claim area for your convenience.
Atlanta Airport Travel Tip #2: Allow Plenty of Time between Flights
Due to the design of the Atlanta Airport, navigating the various concourses can take a considerable amount of time. This is especially true for International Arrivals, as the Atlanta Airport layout requires that many International Flight passengers go through security checkpoints after clearing customs. If possible, try to allow at least 30 minutes between connecting flights to ensure that you can get to your designated gate without any worries of missed connections.
Atlanta Airport Travel Tip #3: Accessing Regional Transit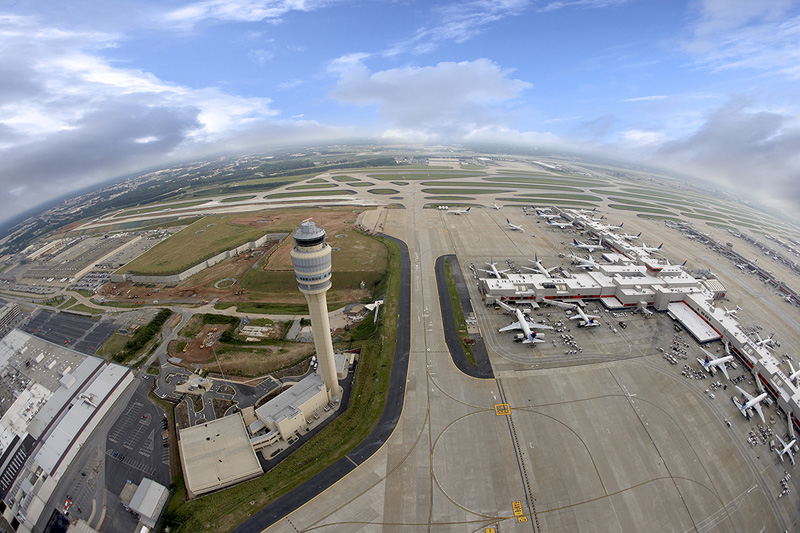 If you need to rent a vehicle upon arriving at Atlanta Airport, the Hartfield-Jackson Rental Car Center houses ten different care rental agencies and is serviced directly by the Plane Train. If you do not plan to rent a vehicle during your stay in Atlanta, the Atlanta Airport offers bus service, taxi service and Metropolitan Atlanta Rapid Transit Authority train services within the main terminal of the airport. Signs clearly mark the terminals for these varying transportation services to make it easy to find the service you are looking for. Each service does require pre-payment for use, so be sure to have your money ready when boarding to avoid any potential problems or delays.