The Best of Atlanta Airport Hotels
When it comes to convenience, it is hard to beat Atlanta Airport Hotels. These hotels offer shuttle transportation to and from the airport while keeping you close to many of the attractions throughout Atlanta. Whether you are trying to save a little money versus booking a Downtown Atlanta Hotel or just like the convenience of arranged travel, these hotels are a great choice for your next American holiday.
Best Amenities of Atlanta Airport Hotels – Marriott Atlanta Airport
Of the Atlanta Airport Hotels, the Marriot Atlanta Airport offers a great experience for those looking for a fun and luxurious hotel experience. Bright décor, a beautiful outdoor patio and restaurant, decadent food, excellent 24-hour fitness center with sauna and comfortable beds and furnishings make every stay at this hotel a pleasure. While it is a little further from the airport than other Atlanta Airport Hotels, 24-hour shuttle transportation makes getting back and forth a breeze.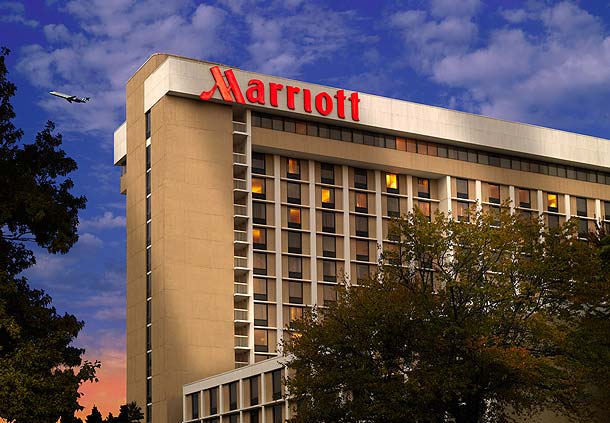 Most Tech-Savvy Atlanta Airport Hotels – Marriott Gateway Atlanta Airport
When it comes for Atlanta Airport Hotels for those who like to stay connected with friends and family, the Marriot Gateway Atlanta Airport offers exceptional value and amenities to modern connections for your digital lifestyle. Rooms and suites feature high-speed Internet access, iPod docking stations and flat-panel high-definition televisions. Other technology services are available in the 24-hour business center as well for use throughout your vacation. Shuttle services make getting to and from the airport simple and convenient.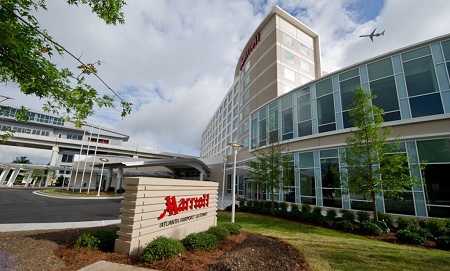 Most Family Friendly of Atlanta Airport Hotels – Sheraton Gateway Hotel
While there are plenty of things to see and experience throughout Atlanta to keep the family entertained, having family friendly options at your hotel is never a bad thing. The Sheraton Gateway Hotel earns our most family friendly of Atlanta Airport Hotels because of its multi-function rooms and amenities.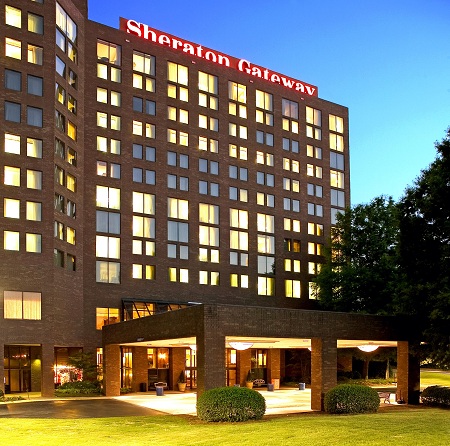 Rooms at this hotel offer work desks for mom and dad, video-game consoles for the children and high-speed Internet access to stay in touch with family and friends throughout your vacation. An indoor and outdoor pool offers a relaxing way to spend a day any time of the year as well. These options are great for those unexpected rainy days or complications in vacation itineraries. With the shuttle services available, you can ensure that you and the family get to your hotel and back to the airport with as little stress and frustration as possible.