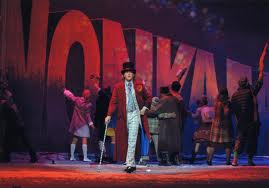 Everyone likes a good Opera or Ballet, and Atlanta is just the place to find one. Home to the Cobb Energy Performing Arts Centre, Ballet, Broadway, concerts, and comedians are just a few of the wonders of this place. The Cobb Energy Performing Arts Centre is the very first major performing arts facility that was ever built in Metro Atlanta. Located on Cobb Galleria Parkway, Cobb permeates energy of intriguing Broadway shows, intricate ballet experiences, melodious concerts, educational productions, family shows, tissue needing operas, and much more. When visiting the amazing city of Atlanta, the Cobb Energy Performing Arts Center is a must see attraction.
When it comes to convenience, it is hard to beat Atlanta Airport Hotels. These hotels offer shuttle transportation to and from the airport while keeping you close to many of the attractions throughout Atlanta. Whether you are trying to save a little money versus booking a Downtown Atlanta Hotel or just like the convenience of arranged travel, these hotels are a great choice for your next American holiday.
With so much to do throughout Atlanta, Georgia, where you choose to stay for your next vacation could mean the difference between an effortless, fun vacation and a logistical nightmare. If you plan to visit sites in and around Downtown Atlanta, staying in one of the many Downtown Atlanta hotels is the way to go. While the prices might be a little higher than staying in and outlying suburb, you will have access to a near-endless list of destinations within a short walk or drive from your room. These three Downtown Atlanta Hotels are at the top of Rediscover Atlanta's list for their convenience, service and overall guest experience.
With its ease of access, affordable travel and accommodations, vibrant and diverse cultures, exceptional weather, world-class attractions and a unique mix of urban and natural settings, Atlanta Georgia Tourism is a big business. As one of America's most popular tourist destinations, it is estimated that more than 35 million tourists visit Atlanta Georgia annually. Whether you are a first time visitor to Atlanta or coming back to one of your favorite vacation destinations, Atlanta Georgia Tourism has something offer travelers of any age or interest.